The Fifteenth Annual County Leadership Institute (CLI) will be held in Washington, DC, June 3 - 7, 2018.
CLI is a rigorous four-day program offered in partnership with Cambridge Leadership Associates. NACo aims to enhance the capability of county officials to identify and implement innovative solutions to complex challenges facing county government. Attendees learn how to effectively address the demands of personal leadership in a new era of government. This era is characterized as a "permanent crisis" by CLI Program Developer and Cambridge Leadership co-founder Marty Linsky.
The Institute accepts one participant from each state. If you are interested in participating in the 2018 County Leadership Institute, please contact your State Association Executive Director for details. Each state association executive has the opportunity to nominate someone to attend the County Leadership Institute. The nomination process will open in January of 2018.
For information on the program or frequently asked questions, please email Alana Hurley at ahurley@naco.org.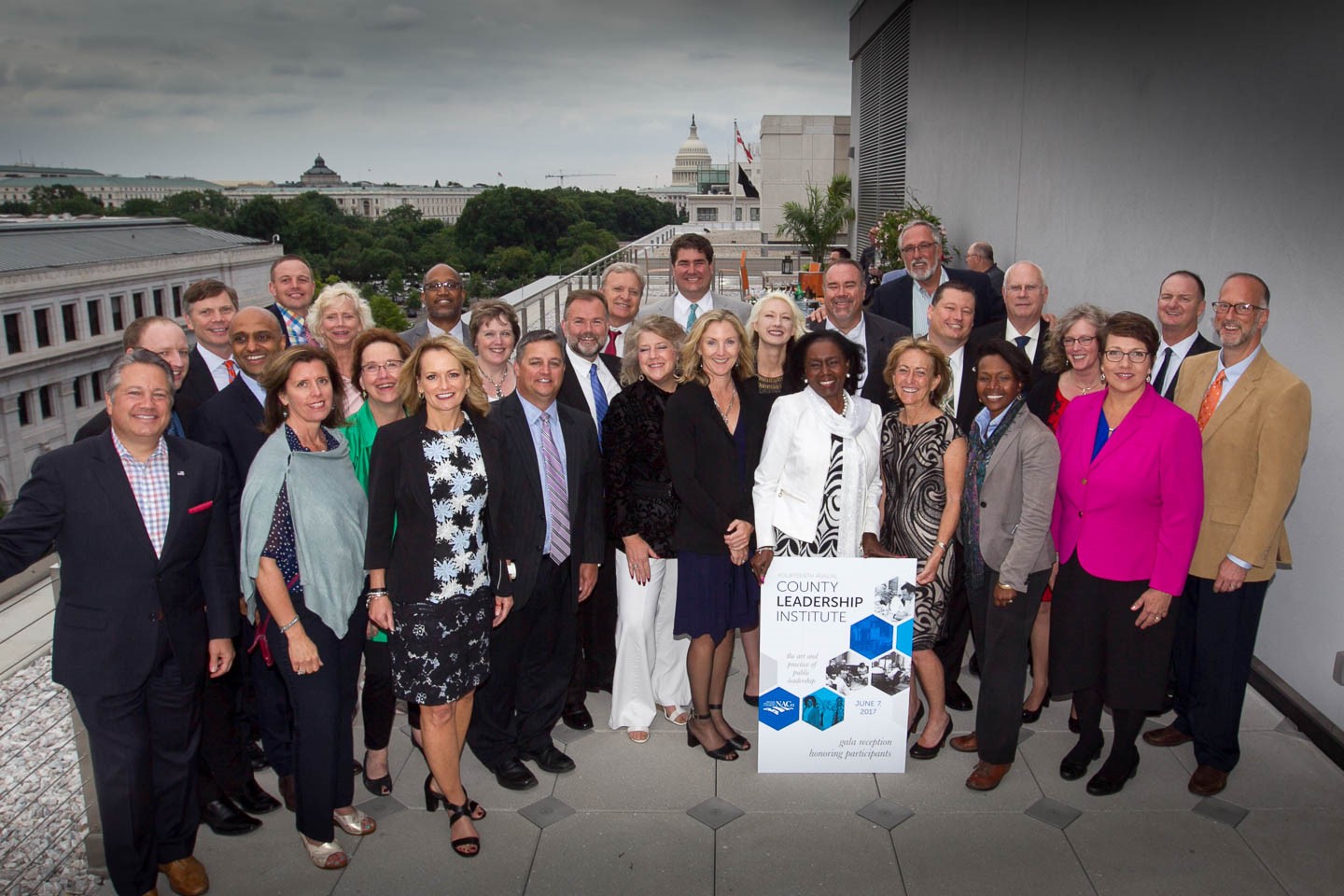 2017 County Leadership Institute Participants
The Hon. Julie Armstrong
Charleston County, S.C.
The Hon. Virginia Bass
Humboldt County, Calif.
The Hon. Rose Bernal
Butte County , Idaho
The Hon. Ken Borton
Otesgo County, Mich.
The Hon. Cindy Bulloch
Iron County, Utah
The Hon. Kathy Chandler-Henry
Eagle County, Colo.
The Hon. Lisa Cupid
Cobb County, Ga.
The Hon. Robert Gelder
Kitsap County, Wash.
The Hon. Duwayne Gregory
Suffolk County, N.Y.
The Hon. Jim Hart
Madison County, Mont.
The Hon. Brenda Howerton
Durham County , N.C.
The Hon. Karen Joplin
Hood River County, Ore.
The Hon. Chip Lamarca
Broward County, Fla.
The Hon. Tyler Massey
Hidalgo County, N.M.
The Hon. Jack Matson
Jefferson County, Pa.
The Hon. Susan Morris
Isanti County, Minn.
Mr. Josh Schoemann
Washington County, Wisc.
The Hon. Dawn Smith
Cedar County, Iowa
Mr. Tim Sturgill
Kentucky Association of Counties, Ky.
The Hon. Steve Taylor
Bartow County, Ga.
The Hon. Mike Taylor
Randolph County, W.Va.
The Hon. Cathy Traywick
Cochise County , Ariz.
The Hon. Karson Turner
Hendry County, Fla.
The Hon. Ryan Wescoat
Cass County, Mo.
The Hon. Shane Wilkin
Highland County, Ohio