America's 3,069 counties are integral to America's behavioral health system. Counties annually invest $70 billion in community health systems, including behavioral health services. Through 750 behavioral health authorities and community providers, county governments plan and operate community-based services for persons with mental illnesses and substance use conditions. County-based behavioral health systems exist in 23 states that represent 75% of the US population.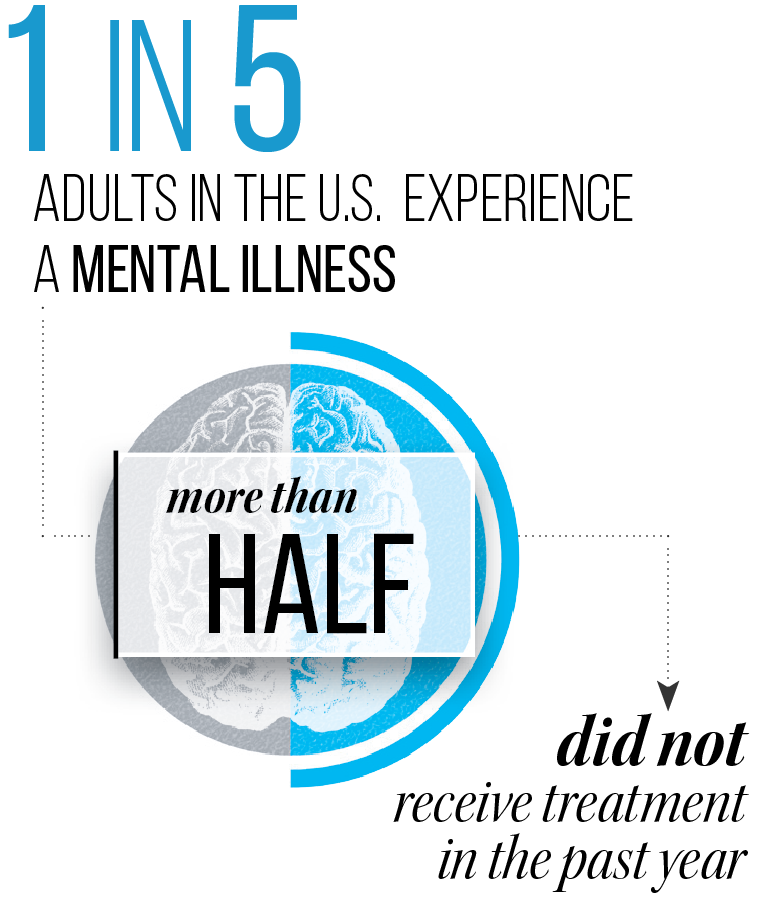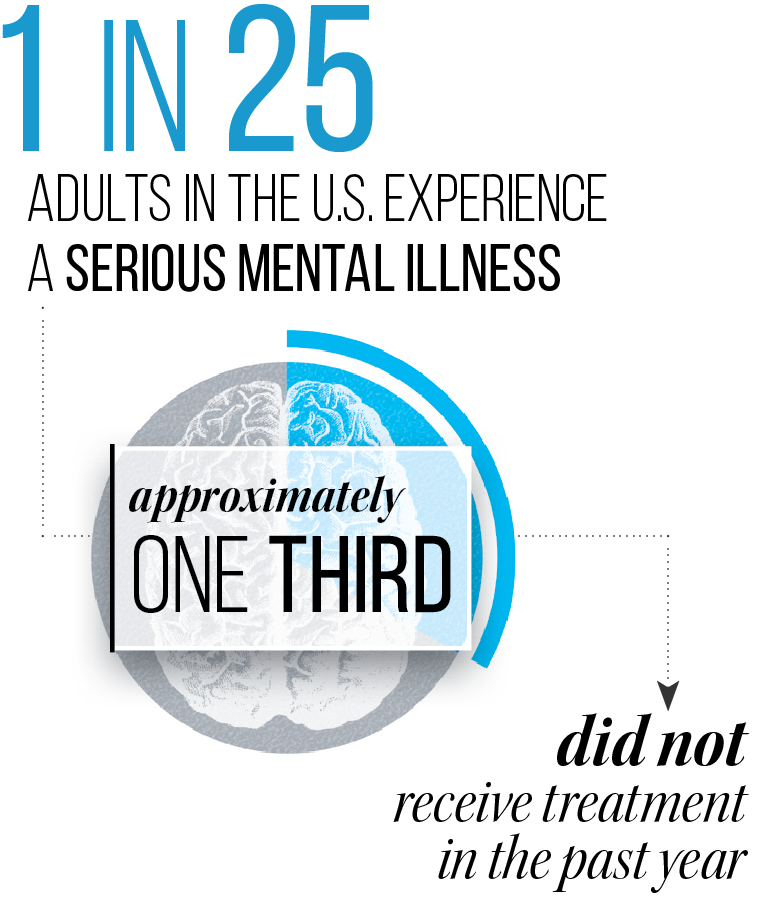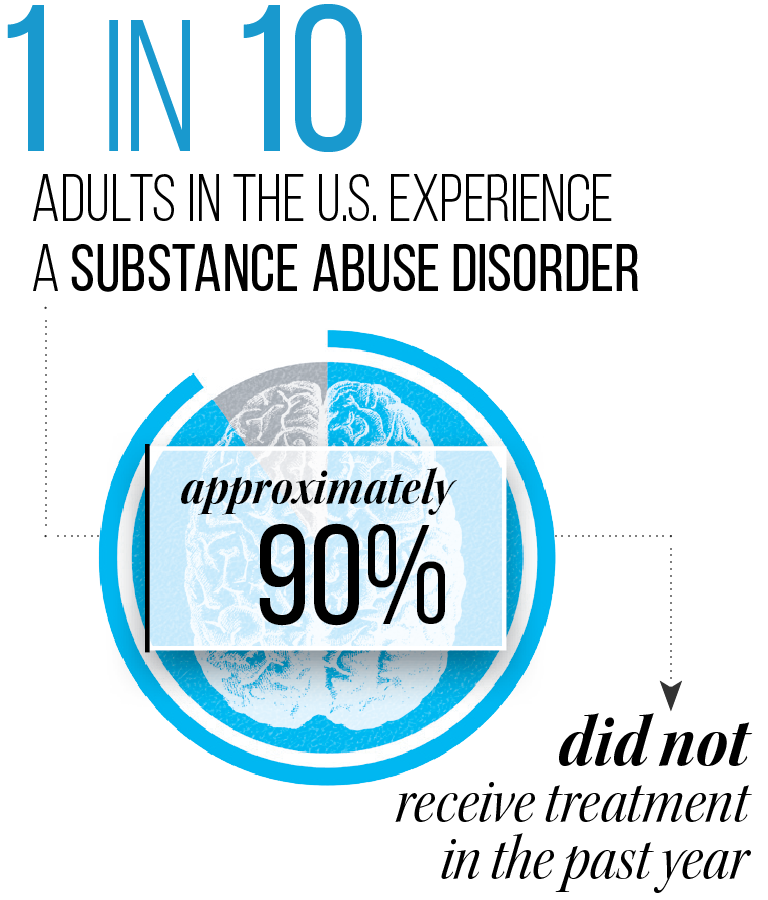 Counties ensure the safety of the public and are the entry point in the criminal justice system, with 11.6 million individuals cycling in and out of 3,000 local jails every year.
Counties help finance Medicaid, the largest source of funding for behavioral health services in the U.S., and serve as the local safety net, administering wrap-around human services supports.
Publicly funded sources account for approximately 60% of mental health spending and 70% of substance abuse spending, with Medicaid covering more than 25 percent of all expenditures.
COUNTY PRIORITIES for BEHAVIORAL HEALTH REFORM
MAINTAIN FUNDING FOR SAMHSA'S BLOCK GRANTS. The Community Mental Health Services (CMHS) and Substance Abuse Prevention and Treatment (SAPT) block grants, administered by the Substance Abuse and Mental Health Services Administration (SAMHSA), were last funded at $483 million and $1.8 billion, respectively, and make it possible for more than 750 county behavioral health authorities and community providers to serve those in most need.
FULLY IMPLEMENT AND EXPAND MENTAL HEALTH PARITY. The Mental Health Parity and Addiction Equity Act of 2008 should be fully applied to ensure that all insurance plans, including Medicaid and Medicare, provide at least equal coverage for mental health conditions and substance abuse disorders as they do for physical conditions.
EASE MEDICAID'S INSTITUTES OF MENTAL DISEASE (IMD) EXCLUSION. This 50 year old policy that prevents Medicaid from covering mental health and residential care in facilities impedes counties' ability to provide services to persons with severe behavioral health conditions. The IMD exclusion for adults should be amended to allow up to 15 days of hospital-based care and up to 90 days of community-based mental health and substance abuse care per year.
ENHANCE MEDICAID FLEXIBILITY. Medicaid should be extended to persons detained in county jails pending disposition of charges and suspended, not terminated, while they are incarcerated to ensure justice-involved individuals receive integrated care. Waivers should be allowed for essential behavioral health interventions and Medicaid should reimburse same-day mental and physical health care.
EXPAND ACCESS TO HEALTH INFORMATION TECHNOLOGY. Incentives made available in the Health Information Technology for Economic and Clinical Health (HITECH) Act should be extended to mental health and addiction providers to support the integration of health information into local care delivery systems.
DEVELOP AND EXPAND THE WORKFORCE. As of 2013, 55 percent of counties do not have a practicing behavioral health worker and 77 percent report unmet behavioral health needs. Behavioral health screens and peer supports should be integrated into care to quickly address these concerns and efforts should be made to further expand the workforce through programs like the National Health Service Corps.
SIMPLIFY HEALTH PRIVACY PROVISIONS. The more stringent 42 Code of Federal Regulations (CFR) privacy provisions, which generally govern addiction treatment providers, should be coordinated with the Health Insurance Portability and Accountability Act (HIPPA), to support the coordination of care. In addition, HIPAA should be clarified and/or amended so providers understand when they can disclose patient safety concerns.
REAUTHORIZE AND FULLY APPROPRIATE MIOTCRA. Enacted in 2004 and authorized at $50 million but recently funded at only $8.5 million, the Mentally Ill Offender Treatment and Recovery Act (MIOTCRA) should be fully funded to support counties in the development and implementation of pre-trial and jail diversion programs to improve outcomes for the 11.6 million individuals who cycle in and out of county jails every year.
RESPOND TO THE NEEDS OF VETERANS. Funds from the US Department of Veterans Affairs (VA) and Department of Defense (DoD) should be made available to reimburse counties for community behavioral health treatment provided to veterans in their communities.
FULLY IMPLEMENT SERVICES ACROSS THE LIFE CYCLE. Tailored behavioral health services should be made available to children and adolescents, adults and seniors in a manner that allows them to fully participate in the most integrated settings within their chosen communities.