Teton County / Jackson Hole, Wyoming / May 25-27, 2016
Snow King Hotel & Snow King Sports and Events Center
Overview
The NACo Western Interstate Region (WIR) Conference is hosted each year by a county within the fifteen Western states -- Alaska, Arizona, California, Colorado, Hawai'i, Idaho, Montana, Nevada, New Mexico, North Dakota, Oregon, South Dakota, Utah, Washington and Wyoming.
The conference brings together county officials not only from these states, but nationally, to focus on pressing issues facing counties and our residents. It provides attendees with the opportunity to interact with federal, state and regional policymakers, participate in educational sessions and take home tools to address timely challenges.
Don't miss this valuable chance to join your peers and learn new ways to help lead America's counties!
Welcome to Teton County, home to world famous Jackson Hole.
Jackson Hole is a valley encompassed by mountains. Bordered on the west by the famous Teton Mountains, which rise to an altitude of 13,772 feet, and to the east by the Gros Ventre Mountains which roll gently from the valley floor; Jackson Hole is a vibrant community where the Old West meets the New West.
Surrounded by public land, Jackson Hole beckons to outdoor enthusiast and nature lovers. Teton County, with a population 22,268, serves as a gateway to both parks. Grand Teton National Park lies in the heart of Jackson Hole, and Yellowstone National Park is only a few miles to the north. Some of the Native wildlife include moose, bison, antelope, elk, and grizzly and black bear. To the delight of the park's visitors, many of the large animals roam undisturbed across the valley floor, and numerous trails lead into the mountains to satisfy adventurers.
There is no shortage of outdoor activities available during the day including hiking, fishing, and horseback riding. In the evenings visitors can enjoy the numerous amenities offered in the Town of Jackson including fine dining, four star hotels and sophisticated shopping.
Conference-Wide Event Hosted by Teton County
Thursday, May 26, 6:00 p.m. – 8:00 p.m.
Couloir at Jackson Hole Mountain Resort
Located in Rendezvous Lodge at Jackson Hole Mountain Resort at 9,095 feet in elevation, Couloir is one of the area's most unique and celebrated dining experiences. Upon arrival, your adventure begins with a ride up the mountain in the Bridger Gondola. At the restaurant you will enjoy outstanding views, excellent cuisine and have the opportunity to network with peers from across the country. Don't miss this unforgettable experience!
Transportation will be provided to and from the Snow King Hotel.
Registration & Hotel Information
PAYMENT & CANCELATION POLICIES
Payment Policy
Conference registration fee MUST accompany registration forms and MUST be received before your registration can be processed. You may send a check or company purchase order, made payable to the National Association of Counties. However, a purchase order will only HOLD a registration. All fees must be paid in full in order to obtain your badge and registration materials at the conference.
Cancellation Policy
All cancellation requests must be made in writing. For requests received prior to April 27, 2016, a full refund, less a $75 administrative fee will be issued. Cancellation requests received between April 28 - May 18, 2016 will be subject to an administrative fee equal to one-half of the amount paid. NO REFUND REQUESTS WILL BE HONORED for registrations canceled after May 18, 2016 or for "no-shows". You may fax your written cancellation request to: 866.741.5129 or send via e-mail to nacomeetings@naco.org.
Cancelling your registration does not cancel your hotel reservation. You must call the hotel directly to cancel your reservation. Please note that the hotel does have a cancellation fee – see below for details.
HOTEL RESERVATIONS
Rooms at the Snow King are almost sold out and NACo has negotiated special overflow pricing at some downtown Jackson Hole hotels. All hotels are offering complimentary car service to/from the Snow King Hotel on a first-come, first-served basis. The rooms will also sell out fast, so book today. Options include:
Wyoming Inn of Jackson Hole – The $169.99 rate at this recently renovated luxury hotel can be booked by calling the hotel directly at 307-734-0035 and asking for Mike. A one-night deposit is required.
Elk Country Inn – Two options available including a double queen-bedded room for $108 and a cabin (with two queen beds) for $144. The Elk Country Inn does not offer local car service. Call the hotel directly at 307-733-2364 and advise the agent you are with the National Association of Counties.
Homewood Suites by Hilton – The $189 rate at this recently renovated, all-suite property includes breakfast, airport shuttle and dinner (Monday-Thursday.) Book rooms directly on the hotel website.
The Lodge at Jackson Hole – The $189 rate includes breakfast and must be booked by calling the hotel directly at 800-458-3866 – advise the agent you are with NACo.
Rustic Inn Creekside Resort & Spa – The $189 rate includes breakfast and must be booked by calling the hotel directly at 800-323-9279 – advise the agent you are with NACo.
Specially negotiated rates have been confirmed with the Snow King Hotel:
$137 standard room
$219 Grand View Suite
$249 One Bedroom Grand View Condo
Rates are for single or double occupancy.
An additional fee of $10/person per night will be charged for more than 2 persons in any room, to a maximum of 4 per room; (children 13 years of age or younger) staying in the same room with an adult are complimentary, extra person charges do not apply to condominium rates.
Please note that daily housekeeping is not provided in the Grand View Lodge Condos.
Rates do not include taxes and fees, currently: 2% Teton County Lodging Tax, 6% sales tax and a 9.26% taxable resort fee.
The hotel will require a deposit equal to the room rate and tax for the first and last night of each reservation.
Cancellations received between May 1, 2016 and May 15, 2016 will be charged one night's room & tax as a penalty. Cancellations after May 15 will not receive a refund of the deposit paid.
The above rates are based on availability. Reserve early to guarantee a room. Use the below links to reserve your rooms at our group rates, or call 1-800-522-KING (5464) and advise the reservation agent that you are with the NACo WIR conference.
Snow King Hotel
400 East Snow King Avenue
Jackson Hole, Wyoming 83001
Phone: (800) 522-KING
www.snowkingjacksonhole.com
ADDITIONAL HOTEL & FEE INFORMATION
The NACo conference rate will be honored three days prior and three days after the conference dates (subject to availability).
The daily resort fee includes:
Complimentary transportation to and from Jackson Hole Airport (schedule pick up when you make your reservation)
guest room internet
complimentary parking
swimming pool & hot tub access
Business center
Local and toll free calls
Access to 24-hour Workout Facility
Preliminary Schedule
Please note – Schedule is tentative and subject to change
Events will take place at the Snow King Hotel & the Snow King Sports and Events Center unless otherwise noted.
Tuesday, May 24
12:00 p.m. – 5:00 p.m.
Optional Mobile Workshops
Wednesday, May 25
8:00 a.m. – 4:00 p.m.
Registration Open
8:30 a.m. – 9:30 a.m.
NACo Audit Committee Meeting
9:00 a.m. – Noon
WIR Board of Directors Meeting
12:15 p.m. – 1:30 p.m.
Lunch on Own
1:30 p.m. – 5:00 p.m.
NACo Steering Committee Meetings
6:30 p.m. – 9:00 p.m.
WIR Board and NACo Board of Directors Reception: National Museum of Wildlife Art (by invitation only)
Thursday, May 26
7:30 a.m. – 4:30 p.m.
Registration Open
8:30 a.m. – 10:00 a.m.
Opening General Session
10:15 a.m. – 11:45 a.m.
Workshop Block 1
Noon – 1:15 p.m.
Lunch
1:30 p.m. – 3:00 p.m.
Workshop Block 2
1:30 p.m. – 4:00 p.m.
NACo Board Meeting
6:00 p.m. – 9:00 p.m.
Conference Wide Event – Jackson Mountain Resort, Couloir, transportation will be provided
Friday, May 27
8:00 a.m. – Noon
Registration Open
8:30 a.m. – 9:00 a.m.
WIR Business Meeting and Election of WIR Second Vice President
9:15 a.m. – 10:30 a.m.
General Session
10:45 a.m. – 12:15 p.m.
Workshop Block 3
10:45 a.m. – 12:15 p.m.
NACo Board of Directors Orientation
12:30 p.m. – 2:00 p.m.
WIR Closing Luncheon and Installation of WIR Officers
2:30 p.m. – 4:00 p.m.
BLM Listening Session on Proposed Planning 2.0 Regulations
Mobile Workshops
Exploring Wyoming's Natural Resources: Energy Production on Public Lands
Tuesday, May 24 from 12:00 PM to 6:00 PM
A comfortable and scenic bus ride through the Bridger-Teton National Forest along the famous Snake and Hoback Rivers will bring you to Teton County's neighbor to the south, Sublette County, Wyoming. In addition to breathtaking views of the Wind River and Wyoming Range mountains, Sublette County is home to the largest public lands oil and gas field in the United States. Combined, the Jonah Field and the Pinedale Anticline boast an estimated 50 trillion cubic feet of natural gas reserves. On this tour you will see massive scale energy production on public lands up close, and the just as massive effort to minimize the impacts of that development. Industry and county officials will brief you on how this production can successfully coexist with the abundant wildlife in Sublette County, and how the County has partnered with industry and the state to dramatically reduce ozone causing emissions. You may even see some of Wyoming's wildlife crossing one of Sublette County's wildlife overpasses.
Behind the Scenes of Grand Teton National Park: Intergovernmental Collaboration at Work
Tuesday, May 24 from 12:15 PM to 5:30 PM
Join senior Grand Teton National Park officials in a behind-the-scenes tour of one of our most popular national treasures. Towering over Wyoming's sagebrush plains, the Tetons soar to elevations above 13,000 feet, providing spectacular views and unparalleled opportunities for wildlife watching and recreation. Last year, Grand Teton National Park attracted a record number of visits – 4.6 million. On this mobile workshop, you can sit back and take in the scenery and wildlife, while also learning about the visitor services, utilities, emergency services, concession operations and partnerships that it takes to run a large, complex national park. This bus tour will travel through the heart of the national park, where you will learn about unique collaborative efforts by local, state and federal agencies, including the Jackson Hole Airport (the only commercial airport in a national park), state-owned land parcels within national park boundaries and cooperative emergency services. The tour wouldn't be complete without a stop at the world-renowned Jackson Lake Lodge for beautiful views and some Wyoming hospitality.
Be sure to wear comfortable walking shoes and dress to be outside. Space is limited and is restricted to registered conference attendees and registered guests.
Traveling to Jackson Hole
TRANSPORTATION
Airport Information:
The Jackson Hole Airport (JAC) is located at the base of the spectacular Teton Mountain range and is the only commercial airport located within a National Park. Flying into the Jackson Hole Airport is an awe inspiring start to your trip. The airport is 9.5 miles north of the Town of Jackson and is serviced by United, Delta, American Airlines and Skywest Airlines.
Upon arrival, visitors are about a 14 minute drive from the Town of Jackson. Rental Car, Shuttle, and Taxi services are available at the airport.
The following rental car agencies are located on the airport grounds:
And the following agencies have locations in downtown Jackson
Shuttle & Taxi Services
If you are staying in the conference hotel, complimentary shuttle service is available, schedule it in advance by calling (800) 522-KING
Shuttle Companies: Jackson Hole Shuttle 307-200-1400 / jhshuttle.com
Shuttle Rates Per Person: $16 on way or $31 round trip
Numerous taxi companies service the Jackson Hole Airport – a flat rate to Jackson Hole of $35 for one or two people will be charged.
About the Western Interstate Region (WIR)
The Western Interstate Region (WIR) serves as the counties' advocate for public policy issues affecting the West. WIR is affiliated with the National Association of Counties (NACo) and is dedicated to the promotion of Western interests within NACo. These interests include public lands issues such as land use and conservation, community stability and economic development, and the promotion of the traditional Western way of life.
WIR's membership consists of the state associations of counties in fifteen Western states including Alaska, Arizona, California, Colorado, Hawai'i, Idaho, Montana, Nevada, New Mexico, North Dakota, Oregon, South Dakota, Utah, Washington and Wyoming.
WIR is dedicated to promoting a clearer understanding of challenges facing county officials of the fifteen Western states and serves as a valuable resource for exchanging information about Western county governments for NACo, Congress, the Administration and to all county officials.
Title Sponsors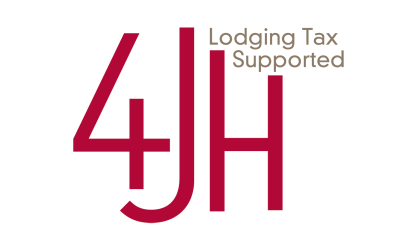 Platinum Sponsors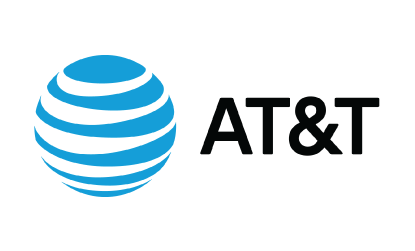 Gold Sponsors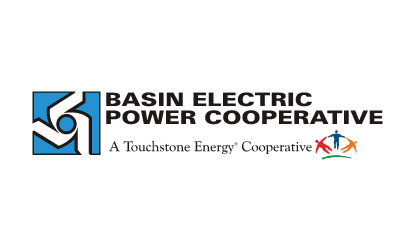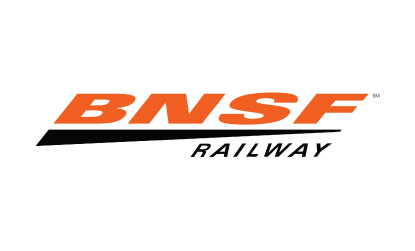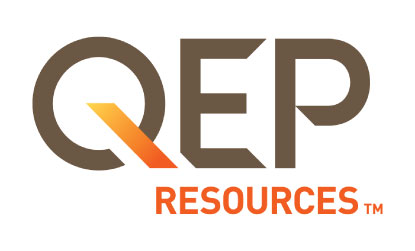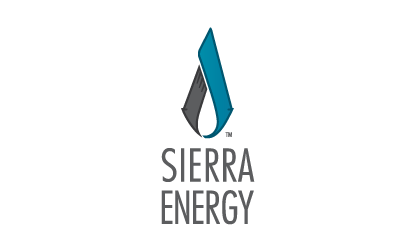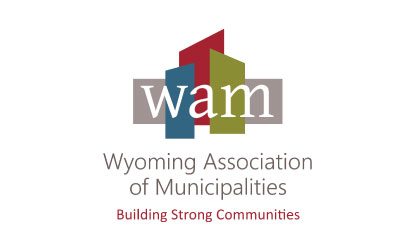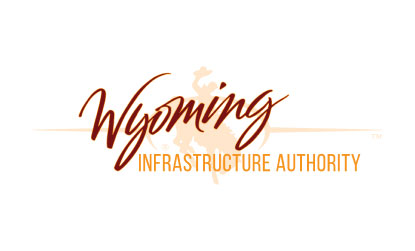 Silver Sponsors